As a young and long-term oriented holding company, we stand for sustainable innovations and investments. We bring together companies and start-ups from different industries and value-creating real estate projects.
Our goal is to continue to expand our portfolio of companies, increase our presence on an international level and strengthen our brands.
The management of MSR-Group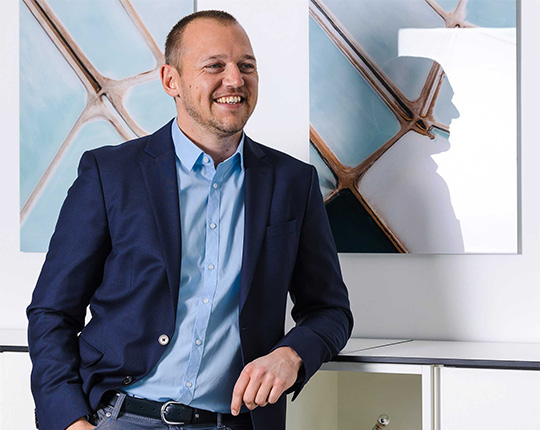 Harald Schmitt is founder, owner and managing director of MSR-Group GmbH. He holds a bachelor's degree in mechatronics, a master's degree in electrical engineering and an MBA.
The holding company is primarily responsible for corporate expansion, human resources, marketing, IT and financial controlling of all subsidiaries and investments.
All companies under the umbrella of MSR-Group GmbH are developed as independently profitable businesses in a wide variety of industries. This diversity ensures the medium and long-term stability of the entire group of companies.
As a globally operating company, we combine modern corporate management with the values of a family business.
The corporate values of the MSR-Group
Community
Excellent working atmosphere, great colleagues and the opportunity to contribute yourself and your ideas make the MSR Group a highly attractive company.
Openness
Our innovation comes first. Not only are the products of our subsidiaries constantly being developed, but our modern corporate culture is also undergoing constant change. We are always on the lookout for new ideas, technologies and markets.
Responsibility
Supporting children and young people is particularly close to our hearts. In addition to sports clubs and other sporting activities, we provide financial support to the Intensivkinder sinnvoll helfend e.V., Kinderhilfe Holzland e.V. and also the Pockinger Tafel associations, among others.
Transparency
MSR is committed to uncompromising integrity and high standards of business conduct. The focus is on an honest and transparent work environment where all employees can express doubts or concerns, without consequences.